The recording industry has certainly transformed since 98 Degrees first emerged 25 years ago, but one thing remains the same: "There's still great music being made," Nick Lachey tells POPSUGAR . Before a 98 degree reunion concert at an all-inclusive resort Turks & Caicos Beaches In late August, the R&B group chatted with POPSUGAR about the impact of nostalgia on their revival, all things '90s boy bands, and what members Nick and Drew Lachey, Jeff Timmons, and Justin Jeffre have been up to. done since they started adorning posters.
Last summer, the band released new music for the first time in eight years: an upbeat track called "Where do you want to go" it was "great for now". "Everyone had been in lockdown for so long, and when things opened up again, we thought the song was incredibly catchy and just about fun," Jeffre said. "Everyone was ready to go out and have fun."
"The late 90s, in particular, was just a feel-good time for music."
In fact, 98 Degrees credits the company's obsession with nostalgia with fueling the band's recent music and enduring. "The late '90s, in particular, was just a feel-good time for music," Nick says. "People are excited to take a little walk down memory lane. It's a little escape from the wild world we live in right now, so we're blessed to be a part of it and still get out there and make these great songs. years later." The band continues to lean into that nostalgia, performing a medley of popular hits like The Backstreet Boys' "I Want It That Way" and The Spice Girls' "Wannabe" at their Beaches gig, where *NSYNC, Hunter Hayes, Lee Brice and more have played.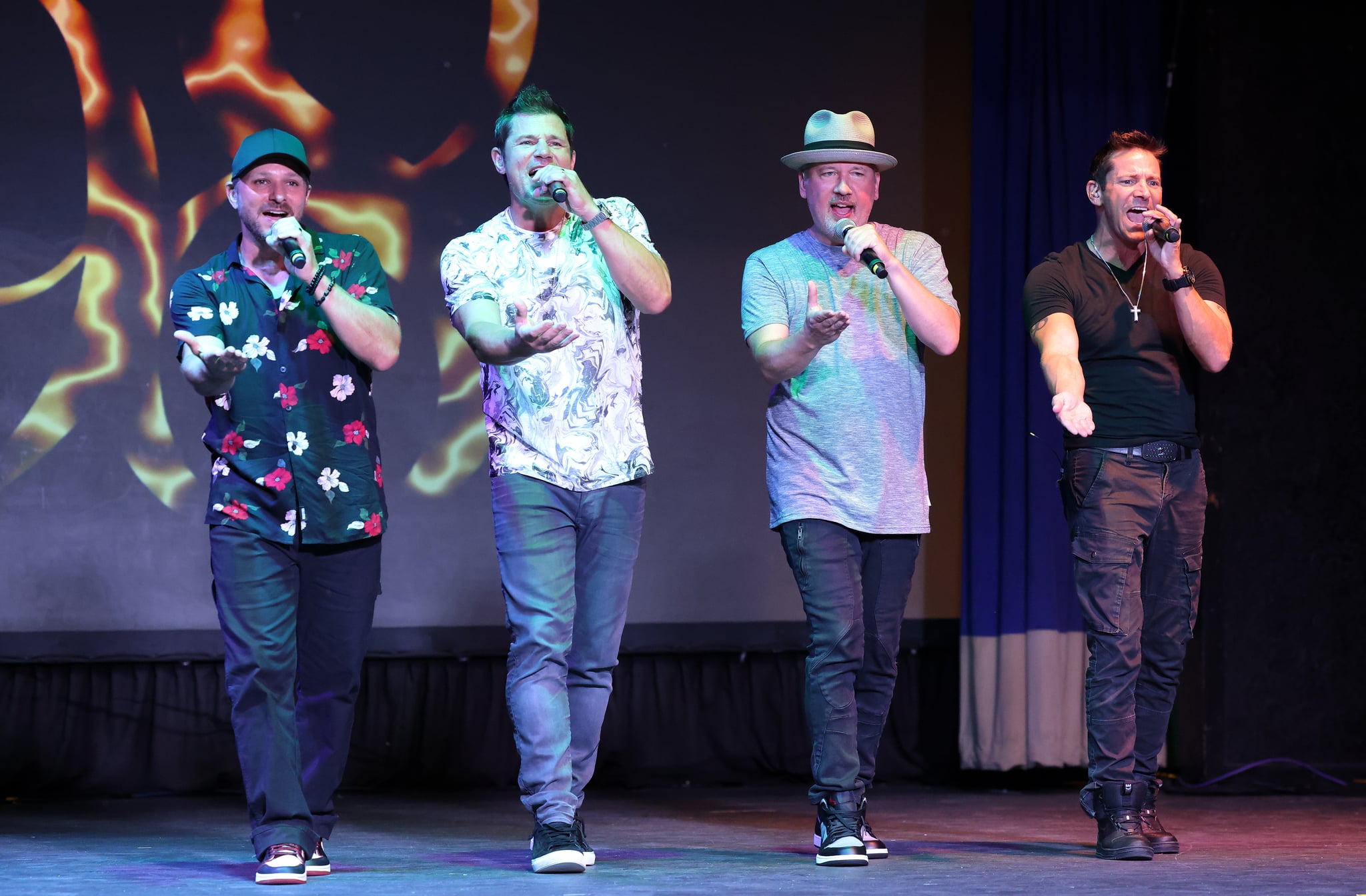 As veterans, the band – which is set to introduce even more new music in early 2023 – has an important piece of advice for all up-and-coming musicians: stay humble. "Respect and be kind to everyone on the way up," Nick told POPSUGAR. "And if you're lucky enough to have that lift, you never know when you'll need those people along the way." Timmons agrees, adding, "Keep creating and finding ways to invent yourself and stay relevant. This stuff transcends time."
98 Degrees also speaks reverently of other bands from their era. When asked who they would like to recruit among other 90s boy bands to create a Great boy group, the members have several choices, including Wanyá Morris from Boyz II Men, Joey Fatone from *NSYNC, AJ McLean from the Backstreet Boys and Joey McIntyre from New Kids on the Block. "We're all friends with them now. It just depends on how we try to fill that fifth spot, but they should work for free because we don't split ourselves five ways," jokes Drew.